Tickets
ALL TICKETS SOLD OUT
If you would like to get on the waitlist send us a text 512 942 7892.
---
The Show
Agustito Tablao Flamenco is an intimate flamenco experience, where you can appreciate the stunning power of the dance, guitar, and singing. Featuring guest dancer Genevieve Obregon, as well as dancers Olivia Chacon, and Sofia Hurtado, guitarists Isai Chacon and Jose Manuel Tejeda and singer Celia Corrales–as always, it will be a sizzling, high intensity flamenco experience! Tickets are $25 on Friday and Sunday, $35 on Saturday, and you can BYOB, or enjoy complimentary sangria (until it runs out)!
The Cast
In addition to A'lante Flamenco's powerhouse of talent, we are excited to be featuring Guest Artist Genevieve Obregon!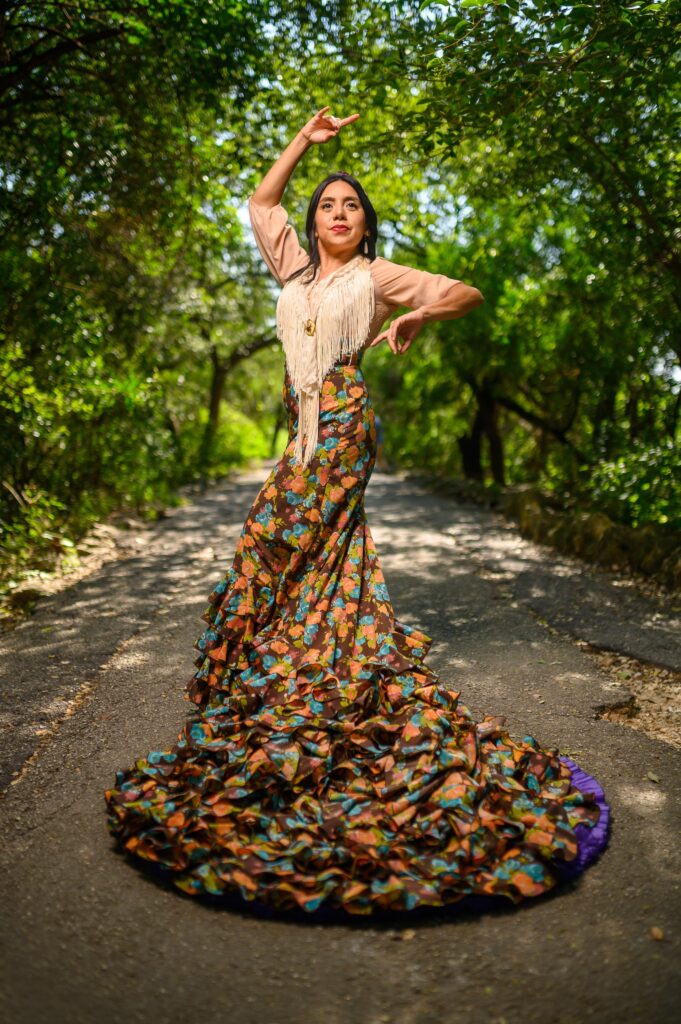 Genevieve grew up in San Antonio, Texas where she began dancing flamenco and folklorico during childhood. She has danced with many companies across the country including the Fandango Dance Troupe, Ballet Folkorico Mexicano de Georgetown University, the Maru Montero Dance Company, and Arte y Pasión. Genevieve has studied under strong flamenco figures nationally and internationally. She has traveled to Sevilla and Madrid for intensive flamenco training at Amor de Dios and FlamencoDanza and regularly attends the ever-inspiring NIFNM Flamenco Festival in Albuquerque. Genevieve currently teaches young people and adults at the Guadalupe Dance Academy and Raices de Arte Español in San Antonio, TX. Genevieve is a pediatric physical therapist by trade, but considers herself a lifelong learner and lover of dance and hopes flamenco will continue to be a part of her life for many years to come! A'lante Flamenco is proud to host Genevieve at Agustito!
---
Location
"Agustito" takes place at Flamencura Music and Dance Studio, 8910 Research Suite D3 . Look for the big red and white polka dot "Flamencura" sign, and enter into the parking lot after PinBallz. Continue all the way up the drive and take a right at the next parking lot. We're at the far end, near the Kung Fu/Tai Chi school. The parking lot has only one entrance so if you miss it, just take the first turn around under 183 and try again.
---
Covid Protocol
Hey Folks, the last 18+ months have been pretty rough, so help us get back to performing for you by observing these simple, common sense COVID precautions:
-Please don't come if you feel ill, experience any Covid-like symptoms (including cough, shortness of breath, loss of taste or smell, etc.) or know that you've recently been exposed to someone with Covid or any of its variants.
-Masks are optional.
Thank you for your cooperation!